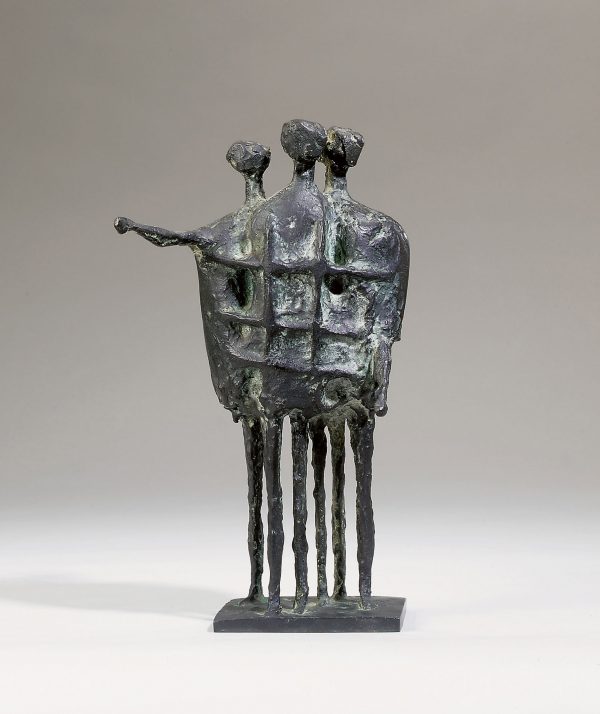 This retrospective marks the centenary of the birth of Kenneth Armitage (1916-2002), who was Head of Sculpture at Bath Academy of Art. On moving to the area he aspired to carve in Bath stone, however on seeing Brunel's engineering achievements he decided to work in metal.
Armitage became one of the new generation of sculptors whose work responded to the anxieties of the arms race and the Cold War; at the 1952 Venice Biennale they were famously dubbed the 'Geometry of Fear' school. But Armitage never lost his sense of wonder at living things and their underlying structures, as is evident from the bronzes, plaster maquettes and drawings in this exhibition.
Curator Ann Elliott has brought together Armitage's sculptures in bronze and plaster, alongside paintings and drawings. The Ingram Collection of Modern British Art is loaning three sculptures: Pandarus, 1962; Walking Group, 1951; and Model for the Krefeld Monument No. 2, 1956.
http://www.victoriagal.org.uk/events/kenneth-armitage-1916-2002-centenary-sculpture-exhibition