Autumn 2022 sees the publication of Revisiting Modern British Art, published by Lund Humphries in association with The Ingram Collection.
As the twenty-first century unfolds, notions of our cultural past and how our history has influenced our present shift almost daily. Within this, accepted artistic trajectories are being questioned and new connections made.
In this wide-ranging and thought-provoking publication, experts in their field address specific aspects of British art of the twentieth century. Presenting new perspectives on established narratives, subjects range from British Surrealism and the rise of corporate and private patronage, to nationality and British identity. Complemented by a range of striking images, this publication succeeds in showing the strength of the British artistic tradition while also encouraging the reader to rethink and explore the existing narrative.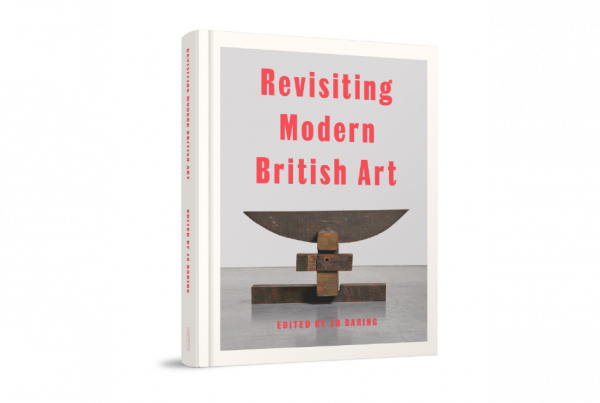 Edited by Jo Baring (Director, The Ingram Collection), with essays by Harriet Baker, Elena Crippa, Aindrea Emelife, Laura Freeman, Alexandra Harris, Simon Martin, Hammad Nasar, James Purdon, James Rawlin, Natalie Rudd, James Russell and Laura Smith.
Accompanies exhibitions at The Higgins, Bedford (15 October 2022 to 16 April 2023) and The Lightbox (15 October 2022 to 8 January 2023).
Features the work of artists including Paul Nash, Eric Ravilious, Eileen Agar, Ithell Colquhoun, Vanessa Bell, Francis Bacon, Barbara Hepworth, Margaret Mellis, Richard Hamilton, Pauline Boty and Kim Lim.
'Through this careful and original reconsideration, modern British art emerges in an expanded form, more relevant than ever and more urgent in its message.'
– Kate Bryan, Art Curator, Writer, Advisor and Broadcaster Head of Collections at Soho House globally
'This inclusive, questioning, invigorating book feels like a game-changer. It reframes modern British art and asks us to celebrate a more expansive and exciting idea of Britishness.'
– Charlotte Mullins, author of A Little History of Art
'An intelligent and engaging reappraisal of modern British art.'
– Sir Stephen Deuchar, CBE, Director, Art Fund, 2010–2020 Director, Tate Britain, 1998–2010
'For its wide variety of approach and independence of thought, this collection of studies is most timely. More than useful, this is an important book.'
– William Packer, painter and critic
Publication Date: 10 October 2022
Order via the Art UK shop

We are presenting an associated programme of talks this autumn: find the details here.