We are delighted to announce the shortlisted finalists for the Ingram Prize 2021.
Now in its 6th year, The Ingram Prize was established to celebrate and support artists at the start of their careers.  Announcing the shortlist, Jo Baring, Director of The Ingram Collection said "The Ingram Prize is a barometer of artistic excellence in contemporary British art. 29 exceptional finalists whose bold and startling work encapsulates contemporary themes and issues. One of the joys of the Ingram Prize is how it helps new artistic talent to bring their art to the widest possible audience."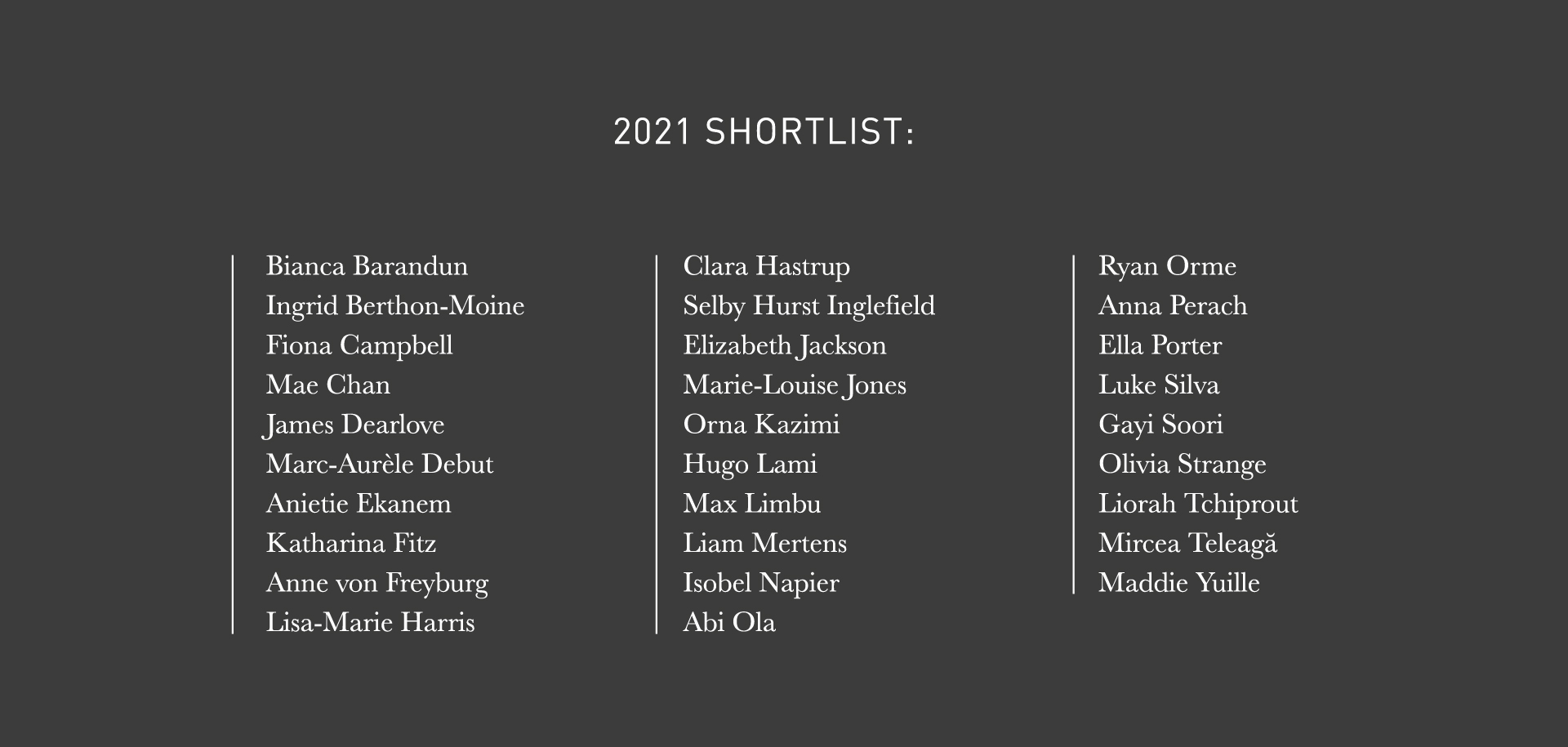 The work of three winners will be purchased for The Ingram Collection. One prizewinner will be offered a solo exhibition at The Lightbox gallery and museum in 2022, and all finalists will be offered the opportunity to apply for an artist residency project in 2022, given in partnership with Hestercombe Gallery in Somerset.
The Ingram Prize Exhibition will take place at Unit 1 Gallery ǀ Workshop, London from 19 – 26 November 2021 and the winners announced at the opening event on Thursday 18 November.
The Ingram Prize is generously supported by Rawlinson & Hunter.
Unit 1 Gallery ǀ Workshop
1 Bard Road, London W10 6TP
Nearest tubes Latimer Road and Shepherd's Bush
Private view
Thursday 18 Nov 6.30 – 8.30 pm
Exhibition
Friday 19 – Friday 26 Nov ǀ 12 – 6 pm 19 – 21 Nov ǀ 2 – 6 pm 22 – 26 Nov
You can see the full shortlist below. Follow us on Instagram @ingramcollectionuk to meet all our finalists in the lead up to the exhibition.
All images © of the artists