We are delighted to announce the shortlisted finalists for the 2023 Ingram Prize.
Now in its 8th year, the Ingram Prize was established to celebrate and support artists at the start of their careers.  Announcing the shortlist, Jo Baring, Director of The Ingram Collection said "2023's Ingram Prize is a testament to the vibrant world of contemporary art in the UK, where innovation and creativity converge to shape our future. This year's collection of talent pushes the boundaries of artistic expression, and we are thrilled to showcase their extraordinary works that challenge, provoke, and inspire."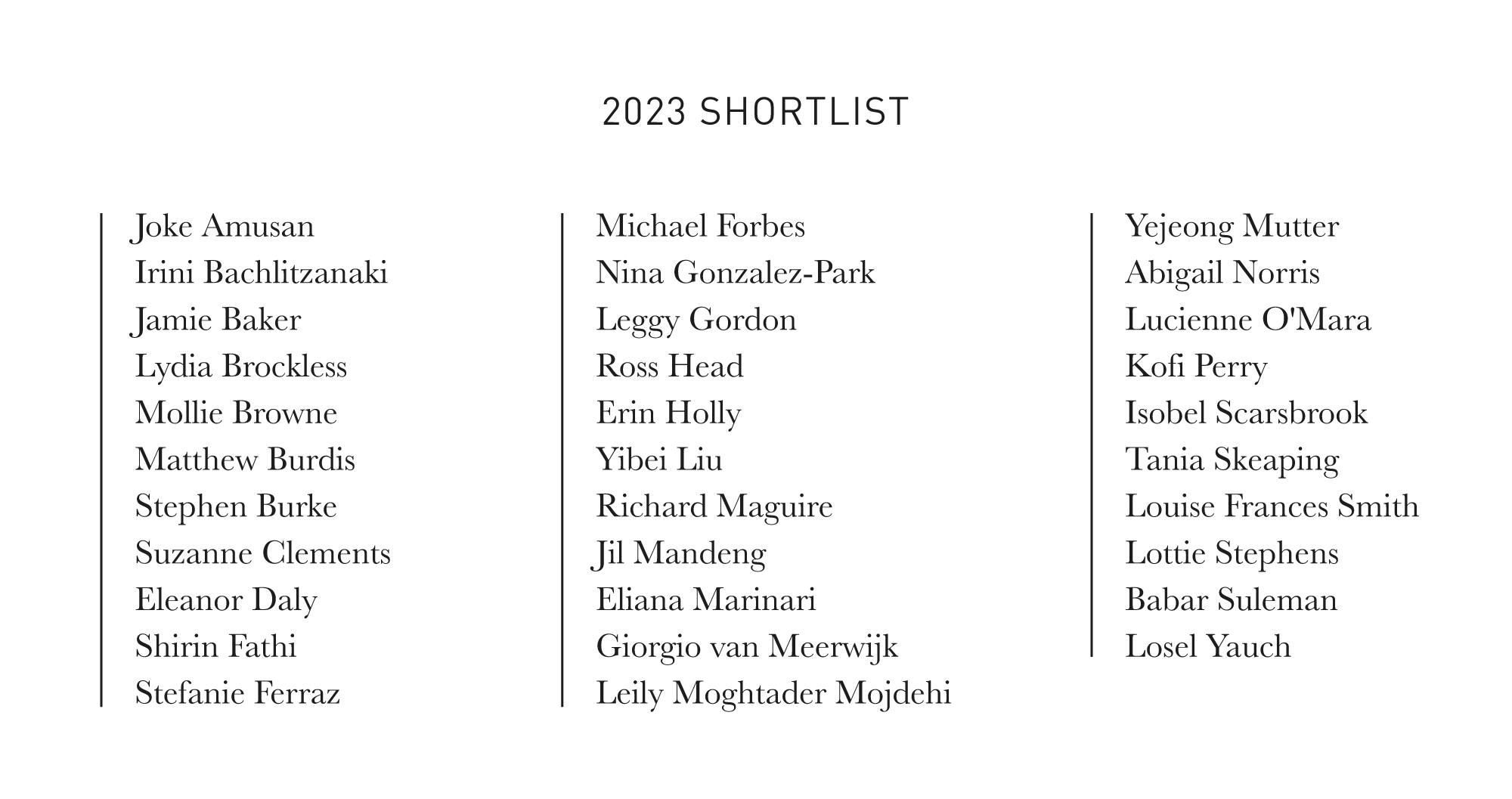 The 2023 Ingram Prize Exhibition will take place in the Pavilion Gallery, Cromwell Place, London, from 22 – 26 November, with the winners to be announced at an opening event on Wednesday 22 November.
Three winning works will receive the Ingram Prize and will be acquired for The Ingram Collection.
A further work, selected by Chris Ingram, will receive the Founder's Choice Award and will be acquired for The Ingram Collection.
One finalist will be offered a solo exhibition in Autumn 2024 at TM Lighting's London gallery space, to be curated by Jo Baring, Director of The Ingram Collection.
All finalists will be offered the opportunity to apply for an artist residency project in 2024, given in partnership with Hestercombe Gallery, Somerset.
The Ingram Prize is generously supported by Rawlinson & Hunter.
Cromwell Place
4 Cromwell Place, London, SW7 2JE
Nearest tube: South Kensington
Private View
Wednesday 22 November 6  – 8 pm
Opening Times
Wednesday 22 ǀ 12 – 4 pm
Thursday 23 – Saturday 25 ǀ 11 am – 7 pm
Sunday 26 ǀ 11 am – 4 pm
Free entry
Book exhibition tickets here
Follow us on Instagram @ingramcollectionuk where we will be introducing our 2023 finalists and sharing their shortlisted works in the lead up to the exhibition.
All images © of the artists
Banner image: Lydia Brockless, Liquid Night Cinematic Still